The marijuana industry has (justifiably) come under fire for being a boys club; and while many emerging canna-businesses are led by male executives, if you look closer, you'll see that women have begun to gain significant traction.
From business owners, edible creators and sellers, activists, doctors, growers and dispensary owners to budtenders, policy makers, researchers, smokers, artists, investors, entrepreneurs, writers/bloggers, actors/musicians and everyday allies who may not buy or use themselves, but fully support others' right to do so – there are plenty of women in weed, though you may not have heard of them.
Below are a few examples of women making a positive difference in the marijuana industry: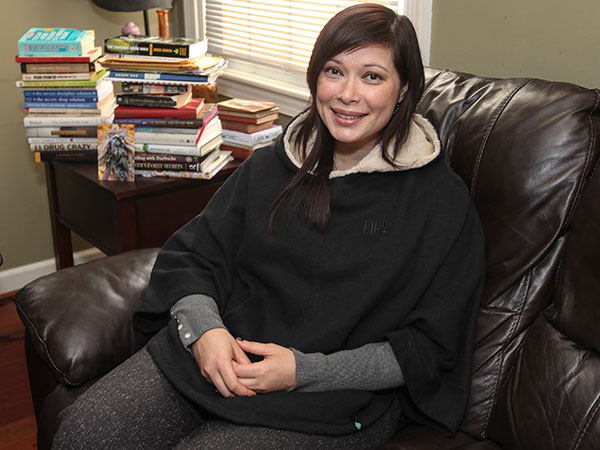 Diane launched Ladybud.com in April of 2013 to help lead the charge for women cannabis activism. Ladybud approaches marijuana news from a female perspective and posts in-depth, on-point articles highlighting women's unique positioning and experiences in the business.  Outspoken activists and warriors for the woman-centered side of weed, their site motto is 'classing up the joint' and they continue to embody that motto daily.
2. Dr. Dina
Medical cannabis consultant for Snoop Lion, 2 Chainz and former prohibitionist, Dr. Dina has brought health and healing by way of facilitating the opening of a doctor's office in LA for weed patients after a close friend was diagnosed with testicular cancer and unable to keep food and pills down without the aid of pot.  A marijuana expert for Good Day LA and rumored to be the inspiration for the main character of the popular television series Weeds, Dr. Dina is well on her way to being the "PR-ready face of the medical marijuana movement".
Sabrina, founder of the NORML Women's Alliance, organizes female-focused campaigns and fundraisers in addition to managing a large database of volunteer women.  She has been quoted in several major publications and a featured guest on radio programs and TV affiliates.  She also speaks regularly at drug reform conferences as well as student groups and state legislators on marijuana issues affecting women.
Dr. Bonni, pediatrician and medical director of Ghost Group (which manages Weedmaps.com), has long been an advocate of medical marijuana and legalization, in addition to careful testing of strains for safety, potency and effectiveness.  A steadfast champion of marijuana as medicine, Dr. Bonni regularly hosts seminars and gives speeches informing families about marijuana's ability to help patients cope with diseases like epilepsy, multiple sclerosis and cancer.
5. Senator Liz Krueger
Living proof that politicians can support pot, Senator Liz Krueger pushes for the Empire State's legalization with more fervor than any other politician in New York. An unexpected proponent of marijuana legalization/taxation in New York, Liz Krueger has introduced legislation that would allow New Yorkers to grow their own plants, buy, sell and regulate cannabis like alcohol.  Though no longer a smoker herself, Krueger has become a champion for legalization through virtue of her commitment to righting the wrongs visited upon otherwise law-abiding citizens as a result of overbearing and unjust laws that continue to unfairly target people of color.
Why didn't you already know about these people?
The visibility, prominence and participation of women in the industry has been stigmatized by groups like the 420 Nurses, Ganja Girls and the like, which overtly characterize women in weed as sex symbols.  As the women listed above (and more) demonstrate, however, there are many strong, competent female voices and entrepreneurs making waves, breaking cultural norms and proving that women, too, can run a successful cannabusiness and contribute to the industry and cause.
Thanks to their efforts, they're opening the doors of dank for women to follow suit and help transform the modern marijuana industry.